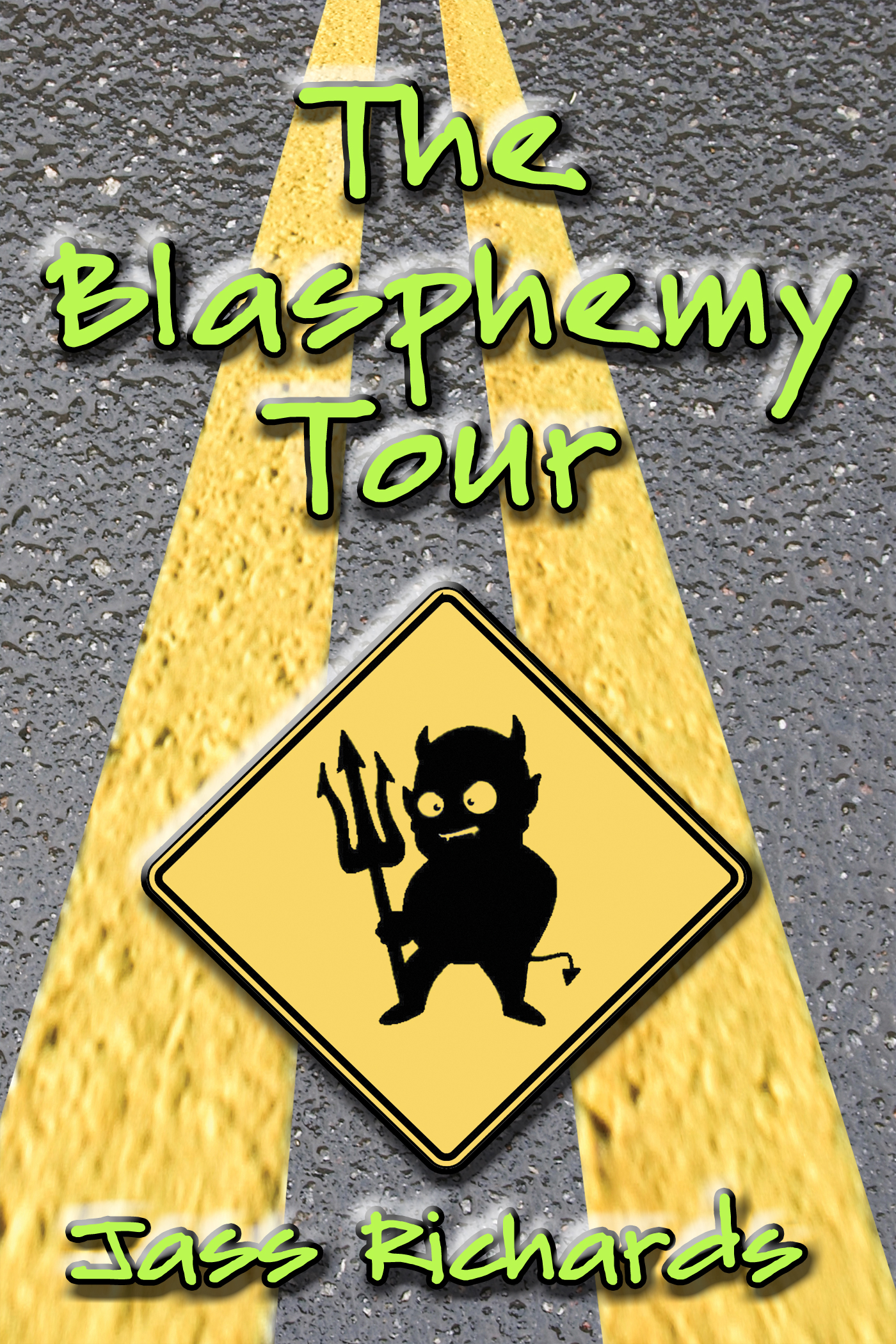 (Rev and Dylan #2)
Two Canadian atheists go on a cross-country speaking tour of American Bible Colleges. No, seriously.
The Blasphemy Tour — where philosophy meets stand-up.
Magenta 2012
Available in various eformats (Kindle, Kobo, NookBook, iBook). Also available in print at Amazon, Barnes and Noble, Chapters/Indigo, Book Depository, Bookshop, and (quite possibly) wherever you buy your books online.
Better yet, if you'd like an ebook version, you can purchase it right here at a 20% discount! (If you'd like the paperback version, best to purchase online where you can get a deal on the shipping.)
"Irreverent. Definitely irreverent." Anon
"If I were Siskel and Ebert I would give this book Two Thumbs Way Up. Yes, it is blasphemy toward organized religion, but it gives you tons of Bible verses to back up its premises. And besides, it's pure entertainment. There's a prequel which I recommend you read first: The Road Trip Dialogues. I only hope there will be a third book." 5/5 stars L. K. Killian
"With plenty of humor and things to think about throughout, The Blasphemy Tour is a choice pick…." Midwest Book Review
"Jass Richards has done it again. As I tell anyone who wants to listen, Jass is a comedy genius. She writes the funniest books and always writes the most believable unbelievable characters and scenes. … I knew this book was a winner when … a K9 unit dog kind of eats their special brownies… and dances Thriller. … Rev and Dylan are not your ordinary guy and girl protagonists with sexual tension and a romantic interest, at all. They both defy gender roles, and they are so smart and opinionated, it's both funny and made me think at the same time. … Overall, I highly recommend anything by Jass, especially this one book, which is full of comedy gold and food for thought." May Arend, Brazilian Book Worm